Flexible Robotic Solutions
Can-Am Integration has an extensive background in robotic systems and provide complete solutions utilizing articulating robots, scara robots, and gantry robots. We are an ORM/Integrator for Fanuc Robotics, the world leader in articulating robots. Whatever the application may be, a new generation of robot can handle it. We offer a full range of services from custom engineering to full turnkey solutions.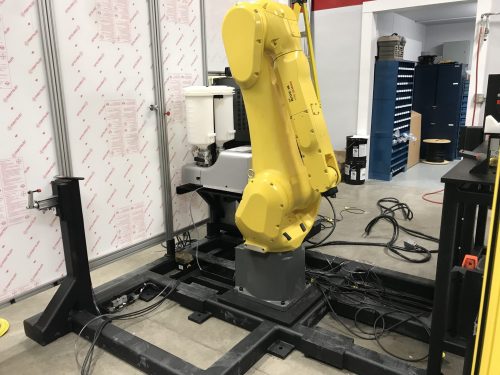 Assembly Cells
Can-Am can assist with even your toughest assembly application. Robotically more repeatable and dependable assemblies brings high outputs and less rejects due to the human factor.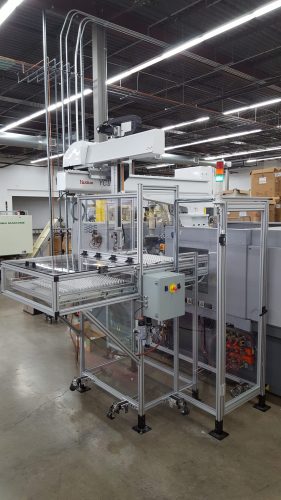 End Of Arm Tooling (EOAT)
Our end of arm tooling (EOAT) are custom build to fit any application. Whether it be picking and placing finished parts, loading custom inserts into a tool, or any other custom application Can-Am can design, manufacture, and integrate into your process to increase speed, accuracy, and dependability.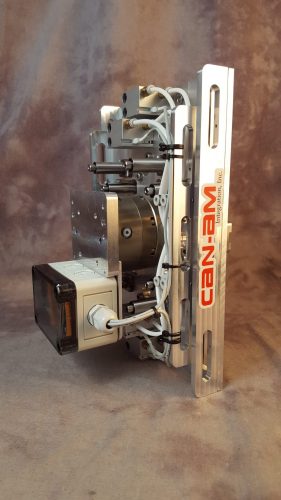 Quick Change Systems
Can-Am can provide Quick Change systems for long, continuous, unmanned production runs. We use EOAT quick change along with accumulating infeed / outfeed systems to provide hours of run time without any operator intervention.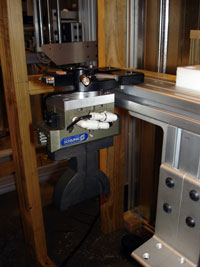 Part Removal
Even the simple task of removing a part from the mold needs to be thought out. This is our customers finished product and needs to be handled with care from pick to placement on the outfeed. Soft touch gripping or vacuum is used to insure parts maintain their pristine finish after molding.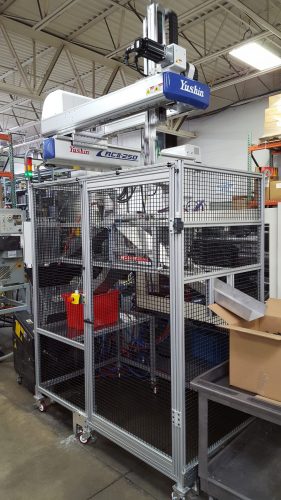 Frequently Asked Questions
How do I know what processes are a good fit for automation?
Can-Am will come to your facility and do what we call an 'Automation Audit' where we walk through your facility and analyze opportunities that are well suited for automation.
What applications or processes are best fit for automation?
Most anything can be automated, however high volume and/or labor intensive applications are good candidates to be automated.
What is the typical return on investment (ROI) for an automation system?
The ROI will be application specific, we can work with you and come up with an anticipated ROI for your system.
How far will Can-Am travel to integrate an automated system?
We are located in Menomonie, WI and do most of our work within 500 miles of our facility, but we are willing to travel anywhere needed to satisfy our customers.